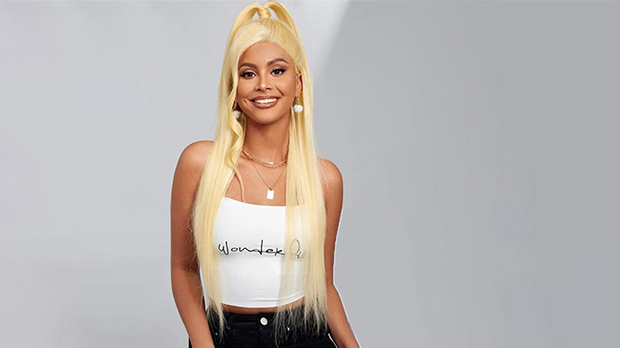 Best Human Hair With Best Price
613 wig: best blonde human hair lace wigs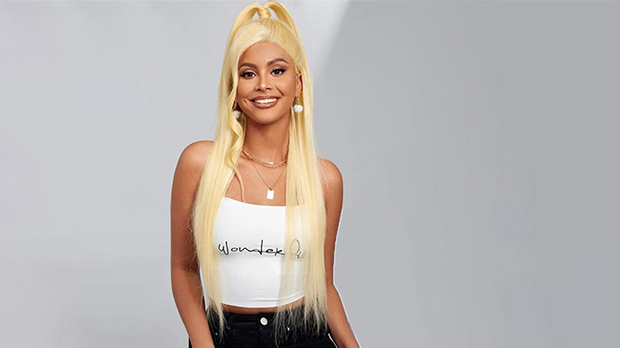 Best Human Hair With Best Price
613 wig: best blonde human hair lace wigs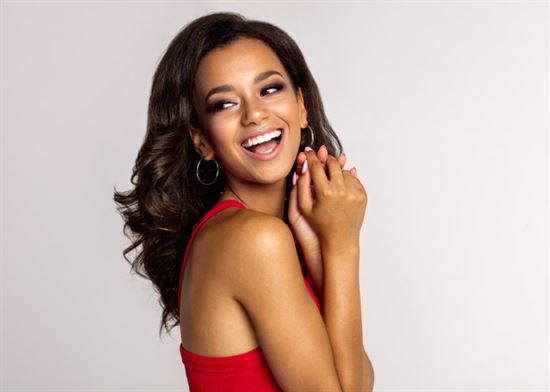 We Believe All People Are Created Equal
We are the only hair company that donates 1% sales revenue to non-profit organizations advancing equality for black people, thanks for your supporting
Over the last few years, wigs have been gaining popularity amongst men and women and even across demographics. Not only that, but the use of coloured wigs is also on the rise too, and one of the most popular of those wigs are the 613 wigs. But what exactly are these wigs? Why are they called 613? And why are they so popular? Take a deep breath, and don't worry. We'll tell you exactly what a 613 wig is, why they're so popular and even how to wear one! So, here is what you need to know about 613 wigs.
A 613 wig is none other than a blonde wig. It can be made in whatever way, from full lace, 360-lace or even lace fronts, but the name itself is derived from the colour of the hair, or the dye used for the hair. It essentially makes the wig ultra-blonde, so much so it can even be considered platinum blonde. These wigs are excellent for any type of hairstyle, hair colour and even haircut.
There are a many good reasons why you should add a 613 wig to your collection, and maybe use it as a basis for your other wig needs! Here are a few of them.
There are so many options you can try with 613 wigs and the biggest advantage of them all: the fact that you can dye the hair of the wig, without even needing to bleach them first! This is especially true for human hair 613 wigs. Because the wigs are made out of human hair, the reaction to dyes won't be any different than if you were dyeing your own hair. It's human hair after all! So, if you want to have that rainbow-coloured hair, you don't need to spend hours in a salon, or in your own bathroom, while you bleach, dye and style your hair the way you want. All you need to do is dye and style the wig. You take out the headache of bleach with these wigs, and even better, you can reach all strands of the wig!
Have you ever come across those many YouTube, Pinterest, Instagram and TikTok videos, where stylists and cosplay enthusiasts style their own hair, or create makeup transitions, with complicated hairdos in their hair? Don't worry. You won't have to create those looks on yourself anymore. If you have a 613 wig in your collection, you can create those looks without having to twist this way and that, to see what you're doing! It's all there, in front of you!
One of the reasons why 613 wigs are so popular is the fact that they can give you a natural look. For those with natural dark hair, having blonde hair can look unnatural, and oftentimes, store bought wigs will look unnatural on you, because the roots are also blonde. With 613 wigs, you won't have to worry about that, because they can be bought with dark roots. So, it'll look more natural! Say goodbye to sitting in that salon chair for hours on end, while your hair is bathed in bleach over and over again. In fact, say goodbye to damaged hair altogether, because you won't need to do anything to your hair, to be blonde! All you need to do is wear the wig. There's nothing your hair needs to go through at all!
How Do You Wear 613 Wigs?
If you've done your research, then you'll know there are different types of wigs on the market, and it depends on what type of wig you have. However, if you're a beginner, the best wig type is a lace front or a lace closure wig, and you'll find a lot of 613 wigs are lace front wigs and lace closure wigs. So, if you want to wear these wigs, all you need to do is follow the instructions on how to wear a lace front or lace closure wig, but here is a rundown of how you can wear one.
Prep your hair. So, make sure your hair is flat enough on your head. You can use a cap to keep your hair down or braid your hair, to make sure it's easy to put the wig on.
Prep the wig. Before you put the wig on your head, make sure the part is in the right place and if you want those complicated braided styles, then it's best to do this before putting it on your head.
Put the wig on your head and adjust it to fit how you want it to. Sometimes a wig can have an adjustable strap for the wig cap, so it can sit tightly to your head. You will also need to make sure the hairline of the wig matches yours.
Glue the lace down. Once your wig is in the right place, then you can glue the wig down. You can use specialist wig glue or even lash glue. Once you glue it down, cut the lace back, so that it's easier to hide it.
Comb & style the hair and hide the lace. The last thing you need to do is style it up! If you haven't styled it already, then you can start styling it at this point. Make sure you brush out any tangles and hide the lace with makeup. And you're done!
Start Wearing 613 Wigs Today!
What are you waiting for? Start wearing 613 wigs today! They're versatile and easy to style, and if you buy human hair versions, it'll be easier to dye and style. Or, if you like the blonde look, buy those that have pre dyed roots, to make it look more natural. 613 wigs are the best for out-of-this-world looks and for standout looks. Not only that, but it'll save you time, money, energy, and your hair, when you want to change up your style! So, why not buy a 613 wig?